We're TxMQ.
Your partner in the technology revolution.
About TxMQ
---
Your partner in the technology revolution.
Who are we?
Technology is constantly evolving, and today's cutting-edge products and platforms can be obsolete tomorrow. Companies need expert support and guidance to ensure that their existing infrastructures don't inhibit the ability to achieve their business goals. TxMQ combines the personal connection of a boutique technology integrator with the knowledge and track record of a global consultancy. We design, implement, manage and optimize core infrastructures and technologies so that our customers can focus on their core missions.
TxMQ is Born in Toronto, Ontario Canada
August 1, 1979
Our company began its life in Toronto, Ontario Canada in 1979. 
Geoff Fridd and Laurie Kochen who had recently retired from IBM, began supporting IBM's large mainframe customers, in much the way that they did during their tenure at IBM.  This is how TxMQ was born!
TxMQ, Inc is Formed in the US
May 16th, 1997
The US entity of TxMQ was formed to grow the business and better support the burgeoning US customer base.  In addition, the company began focusing on and building skills around IBM's MQ Series, now known as MQ, and the WebSphere product families.
We are now headquartered in the United States, and continue the mission of supporting our customers across the globe. We remain a proud IBM Business Partner, and continue to broaden our relationships, both with well established and emerging technology providers.
Current Leadership Takes the Helm
December 1, 2000
New leadership propelled business expansion to include support for customers of all sizes, and regardless of their technology platforms. TxMQ is now system agnostic, supporting a wide range of vendors and open source solutions. TxMQ active partnerships include IBM, Red Hat, Microsoft, AWS, and others as the list continues to grow.
The addition of TxMQ's staffing division supports our customers' personnel needs, and furthers the company's reach across North America and overseas.  We pride ourselves on finding the best talent and utilizing them in the best way we can to make your business successful.  We can place highly qualified talent in your business, augment your staff or be your trusted managed services provider.
Present Day
2020 and Beyond
Today, TxMQ supports mid-market and Global 2000 companies. Our customers leverage TxMQ thought leadership and technical expertise to expand and increase their competitive advantage.
We help companies on their digital transformation journeys. Learn more about us on these pages. Please reach out for a no-obligation consultation on how we can help your company realize sustained success!
Experienced Seasoned Professionals
Proactive Delivery Service
Optimize Your Overhead
Contract and Pay for Support As Needed
Quick and Efficient Resolutions to Complex System Issues
Chuck joined TxMQ in 2000. He was initially hired by the company's founders Geoff Fridd and Laurie Kochen to lead a newly formed division of the business. Within a few years, Chuck was invited to become a partner in the company. In 2005, when the founding partners decided to retire, Chuck bought them out and became the sole owner.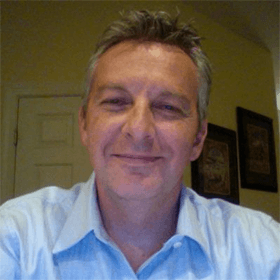 Miles Roty
Vice President

Miles joined TxMQ in 2011 with a strong background in business development, account management and IT solutions and talent identification. His hands-on personal approach to every account has made him invaluable to the TxMQ team. He is currently the VP of Services & Support.
Cindy Gregoire
Practice Manager Middleware and Application Integration Services

Cindy has been the TxMQ Practice Manager since 2013. Cindy manages TxMQ's team of technical consultants.  With a heavy focus on Middleware and Application Integration Services.  Cindy drives project excellence on client engagements to define, scope and negotiate service delivery excellence.
Steve Howard
Practice Manager – Security and Risk Advisory / CISO

Steve joined TxMQ in May of 2020 and brings with him a wealth of experience in Governance, Risk and Compliance. He holds a rare body-of-knowledge in financial operations, systems engineering, IT Audit and Compliance, Fraud Management, Corporate Security and Digital Forensics. Steve also has expertise in both the private and government sectors including extensive experience in the Intelligence Community and the Medical Research Sciences.
As with most of the experts at TxMQ, Steve has a long storied history of accomplishments and holds several certifications. To be blunt it's far too many noteworthy accomplishments to list on a single blurb. You can check out more about Steve and his experience on his LinkedIn profile.  Trust me it's worth a read!
Craig Drabik
Practice Manager, Disruptive Technology Group
Craig Joined TxMQ in 2017 to lead TxMQ's Disruptive Technology Group. He brings with him over 20 years of experience as a Software Architect and Engineer. Formally educated in Computer Science, he spent many years as a technical lead, helping to build a web and mobile development agency that was eventually acquired by KPMG in 2014
Craig serves as the lead architect for all product development, and our engineering teams report to him for any needed technical guidance. Craig is also the technical mastermind behind TxMQ's DLT Platform Aviator.
Ready to talk? 
Reach out through the form below and let us know how we can help!